Travelers like me who are fond of exploring the world and discovering places would realize that every city has a distinct vibe and feel. There are several contributing factors to its aura, the largest of which is its local historic sites. A city's history molds it to what it is now and when you take a glimpse of its past, you will further appreciate its development and what it has become.
Talk about historical sites of Kansas City in Missouri has so much to offer. While the city's current texture is of fountains, jazz and barbecue, it is rich with landmarks as well as aesthetic artworks, sculptures, murals and memorials which pay tribute to those who shaped the identity of its spirit. All of these sites contribute to the cultural composition unique to the city, and its history is the best part.
When Missouri was admitted to the Union in 1821, a Frenchman Francois Chouteau from St. Louis came to the Missouri River and built a trading post on its waterway around 3 miles under the river's great bend we see now as the Northeast Industrial District. The site was flooded in 1826, and Chouteau rebuilt it on an elevated ground, at the foot of the now Troost Avenue. The Frenchman and other French families who joined him were the first non-Indian settlers in Kansas City.
John Calvin McCoy, another entrepreneur was also into trading and opened his store on Santa Fe Trail, about 4 miles below where the trading post Chouteau was built. In 1833, he mapped his land and named it Westport since he considered it as the portal to the West.
On Missouri River's south shore, McCoy likewise found a rock ledge to be a natural landing for river boats. At that time, the center for transporting supplies from the river to the land was westward – in Independence, Missouri. The waterway was easier and faster compared to land trips. By 1845, Westport had become a hub for wagons going west and a source of supplies, replacing Independence.
McCoy's landing on the Gabriel Prudhomme farm was put up for sale in 1838. He and 13 other men built the Town Company and purchased the 271-acre area for $4,220. The big area later became the first downtown district of Kansas City. Legend says that the new owners convened and among their agenda was to name the township. Possum Trot, Port Fonda and Rabbitville were rejected until they came up with Town of Kansas, after its then inhabitants, the Kansa Indians.
The Town of Kansas had 500 residents in 1840. It retained its name and on June 1, 1850, it was granted a charter by Jackson County. On Feb. 22, 1853, it was incorporated by the state and became the City of Kansas. That year, its population of 2,500 elected its first mayor William S. Gregory and the first city council meeting was held on April 25 near the river between the Main and Walnut Streets. The council members received $2 every time they attend meetings. The City of Kansas officially became Kansas City in 1889. Click here to learn more about Kansas City.
Read Next: Things to do in Kansas City with Kids
Call Us Today!
816-415-4448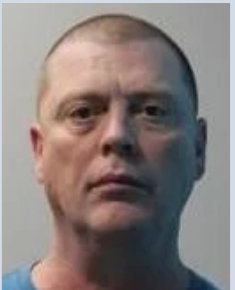 Tommy D. Weddle DOB 08/19/1970 Missouri Parole Violation Warrant for Sex Offender Registration Violation Shaved head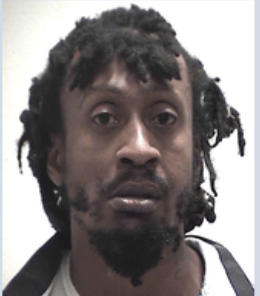 Shannon D. Parker DOB: 06/16/1974 Clay County, Missouri Probation Violation Warrant for Sex Offender Registration Violation Has dreadlocks