What is Kansas City Best Known For?
Aside from being the home of Dorothy from the Wizard of Oz, Kansas City is best known for a number of things. Visitors and locals alike have good things to say about many things about life in Kansas City: its barbecue, jazz, trains, and rich history museums, to name a few.
Here are a few things that Kansas City is best known for.
Barbecue
No visit to Kansas City would ever be complete without checking out their famous barbecue. There are several awesome barbecue places in the city that cater to different tastes, but whether you're looking for a sandwich, smoked ham, or straight-up rib plate, it's all still the same signature Kansas barbecue you won't get anywhere else. Watch out for the variety of barbecue places in the city as well—some of them are sit-down restaurants and a few are more casual dining places. Swing by Joe's Kansas City, Arthur Bryant, or Q39 for a truly Kansas barbecue experience.
Jazz
Jazz is embedded in the soul of the city. Any given time in Kansas City, you will find a number of jazz concerts or events going on that you can check out. The downtown area alone turns into a colorful collection of good music and great company. The Jazz Club, Blue Room, and especially the Kansas City Power and Light District all offer inviting opportunities to kick back, relax, and soak in the city through a truly unique Kansas jazz experience.
History
History enthusiasts will have much to do in Kansas City. The World War 1 Museum and Memorial depicts the events of the first World War—what it was like to live in this era and what it was like to be a soldier at the time. The memorial is a quiet place for families as well; there is a poppy field in the memorial before reaching the gallery. It is a good place to reflect on and appreciate history from Kansas City's specific perspective.
Trains
The trains of Kansas City are best appreciated in the daytime. From Union Station and Crown Center, you can check out the train station and what it used to look like in its glory days. The Union Station was established in 1914, and continues to operate today. Another place to put on the map would be the Argentine train yard, which is one of the biggest train yards in the USA and is an exciting place to explore. It's one more on the list of things you can do as a family with children.
Baseball
This is a new one on the list. The Kansas City Royals have shown up to the World Series for two years straight, putting the team on the map. Things can only get better from here as the Royals rake up more baseball wins, endearing them to Kansas City residents even more and further solidifying it as a baseball town.
Kansas is a great place for enthusiasts—barbecue and baseball alike—but it is also known for trains and a rich history. Whatever you like doing on a free day in the city, you'll definitely find something good for everyone. More about Kansas City
Read Next: What is there to do in Downtown Kansas City?
Call Us Today!
816-415-4448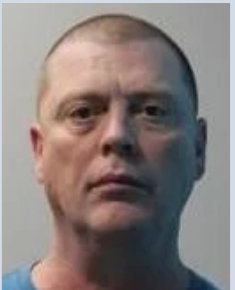 Tommy D. Weddle DOB 08/19/1970 Missouri Parole Violation Warrant for Sex Offender Registration Violation Shaved head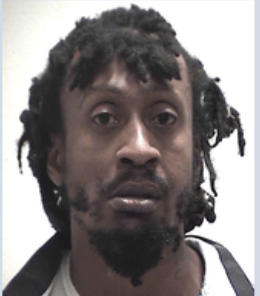 Shannon D. Parker DOB: 06/16/1974 Clay County, Missouri Probation Violation Warrant for Sex Offender Registration Violation Has dreadlocks