Bratten Bail Bonds is a Missouri licensed bail bonds agency. We believe in your right to a quick release from jail just as much as we believe in your right to know your options when arrested. 
When you or your loved one is arrested, you need to act quickly; however, the bail bonds process can take time. You want to work with a bail bonds company that is experienced. One that will work with you professionally and discretely during a rather overwhelming time and help you understand your rights and the right of your loved one.
When a person is arrested, they usually processed at the local county jail. Law enforcement may first detain the arrested at the local police department and then transport them to the county jail for processing. During this time, you may receive a phone call from your loved one letting you know they have been arrested. Do not panic. The booking process can take a few hours and this gives you time to start contacting legal professionals and a bail bondsman.
Choosing The Right Bail Bonds Agency Is Important
Not all bail bonds companies are the same! A Google search for bail bonds will give you hundreds of results and choosing the right one for your situation comes down to a few key factors:
Experience – look for a bail bonds company that has been around a while. This is important because the longer they have been in business usually indicates they have been working with law enforcement and know how to navigate the bail bonds process.
Location – you want a bail bondsman to be familiar with the city or county where you or your loved one was arrested AND be able to get to your location promptly. Since the in-take process can take a few hours, you do not have to pick a bail bondsman just because they are local. Select a bail bonds agency that is experienced in your area and can be there within a few hours. 
Availability – make phone calls and evaluate their website and social media pages. Choose a company that answers the phone, is active and informative on their website and social media, but most importantly, choose one that gives you the assurance and feeling that they will work FOR you and WITH you throughout the entire bail bonds process.
Gives You Options – a reputable bail bondsman will truthfully inform you about your options. Never decide because you feel pressured! Make sure to ask lots of questions and decide based on how well the bondsman responded. Each city and county has their own procedures and not all bonds are secured the same way, Choose a company that explains your options, is willing to find you affordable solutions, and treats your situation with respect and confidentiality.
You do have the right to pay the bail bond on your own; however, doing so may impact your ability to put down a retainer for a defense attorney. Cash bonds are normally a higher expense because you are required to pay the full amount upfront. You do receive that amount back after the court hearings, but most court hearings are scheduled out over months. In comparison, you can use a Missouri bail bondsman, you will pay a non-refundable fee, which is only a small portion of the entire bail amount. This frees up your funds for other court expenses like attorney fees. If you cannot financially handle both bail and attorney retainer fees, it is time to decide on a bail bonds company.
After conducting a review of a few different bail bond agencies and the bail amount is determined, your bail bondsman will begin working with you to secure bail. Depending on your circumstances and financial situation, you may be able to obtain bail with a percentage down, pay some and make monthly installments, put up collateral or in some cases, simply use your signature as a guarantee. In all instances, your bail bonds company should be there through every step and clearly explain your financial options and obligations. 
Getting Released From Jail
If you feel you have been wrongfully arrested, or wish to fight the charges, you can contact an attorney. An attorney may be able to fight the case and request immediate release. It's rare that the charges will be dropped, but it can happen depending on the situation. Another option is for the judge to release you through Own Recognizance (OR) which is typically used for low-level offenses with individuals who are low flight risk and not a danger to others. Basically, this is at the judge's discretion and dependent on them having a high confidence that you will return to court for your trial. 
If neither of these options are possible, typically a bail bondsman is the best choice to get you or your loved one out of jail fast. Once bail is posted the release process, which takes anywhere from 1-4 hours, begins. 
Bail Bonds Forfeiture When The Accused Doesn't Show Up For Court
Failure to appear in court will result in a breach of your bail bonds contract. The court shall declare a bond forfeiture, unless the defendant is incarcerated somewhere within the United States. If bond forfeiture is ordered often the court will issue a warrant for the absconder's arrest. The bail bonds company shall have the first opportunity to locate and return the defendant to the court.  Bail bonds forfeiture can result in seizure of property put up for collateral, additional costs levied to cover state and local costs to locate and return the defendant, and this can be devastatingly costly. 
Make sure you are confident before you attempt to bail someone out of jail that they will not run from the law. Otherwise, a bail bonds forfeiture could cost you your home, car, and/or thousands of dollars.
Bratten Bail Bonds Provides Missouri Bail Bonds:
Confidential, Discreet and Licensed Bail Bandsman
24/7 Prompt and Courteous Service
Local, State and Federal Bonds – Any Size
Free Mobile Service by Appointment
If you have additional questions about bail bonds in Missouri, Call Bratten Bail Bonds – (816)415-4448
Call Us Today!
816-415-4448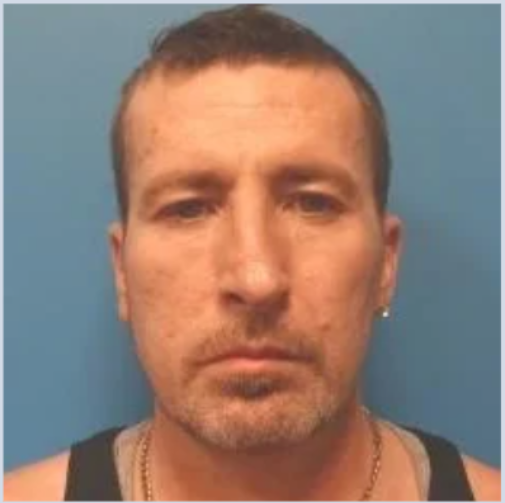 DOB 7/27/1972 Two Jackson County, MO Warrants for Sex Offender Registration Violations