Bail Bonds Serving Residents Of Liberty And Metro Kansas City
Bail bonds are available to people in Kansas City, Liberty and other cities and counties in Missouri that we serve. While the city is beginning to emerge from shelter-in-place orders and local businesses are preparing to reopen after weeks of being shut down from the coronavirus, Bratten Bail Bonds is still helping people who need our services. Like most businesses in the area, we will continue to practice the safety guidelines issued by the CDC for keeping company personnel and customers alike safe from exposure.
The possibility of a COVID-19 outbreak in a confined jail or prison population is an ongoing concern across Jackson County, Missouri, as well as across the state line in Kansas. So far, five people at the Jackson County Detention Center, three inmates and two staff members tested positive for COVID-19. While all three inmates were asymptomatic, they have been in precautionary isolation. At last report, there are 24 inmates in quarantine; 15 from close contact with the infected individuals, and eight as a precaution and one who tested positive before being arrested.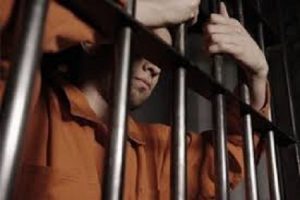 In Kansas City, Missouri, authorities in government and law enforcement are taking steps to ensure the safety, security and wellness of jail staff and inmates. In conjunction with the Jackson County Health Department, Jail management is prioritizing keeping inmates safe and isolated as much as possible. Truman Medical Centers is providing testing of inmates and jail personnel when needed.
Since the county executive order aimed at decreasing jail population was signed in March, Jackson County has released more than 200 inmates from the Jackson County Detention Center. In a recent news release, officials said the gradual release of inmates, which included non-violent offenders and those jailed on a bond of $5,000, has provided space that is being used to properly isolate inmates. However, with a population of hundreds of inmates, it is difficult to impossible to isolate and protect all inmates.
Even with law enforcement making fewer arrests, as well as early release for hundreds of offenders, people are still getting arrested. Detainees are still at risk for exposure to the virus, even with efforts at prevention. That's why it's so important to obtain their release from jail as soon as possible.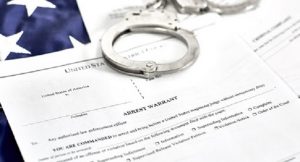 Unfortunately, many people just don't have the cash reserves to pay their bond to obtain their release. Depending on the charges, bail amounts can be very expensive. The good news is that Bratten Bail Bonds has options that most detainees or their families can take advantage of. By providing a surety bond or a property bond, for example, we can make getting out of jail fast and easy in most cases.
We can communicate with inmates directly, or with their families, to arrange bail bonds and initiate the paperwork for their release. Once that's accomplished, a bail bonds agent will travel to the holding facility and the process for release will begin. Upon release, the inmate will need to arrange their own transportation from the jail.
When you need our help obtaining release from jail in Kansas City, Liberty, the Northland and other areas we service in Missouri, contact Bratten Bail Bonds by phone (816) 415-4448 or email us at brattenbailbonds@gmail.com.