A Bail Bondsman Helps Meet Challenges Of Incarceration During COVID-19 Isolation
A bail bondsman provides an important service to jail detainees by assisting families to obtain a bond to secure their release from incarceration. This is especially important considering the current COVID-19 pandemic and the threat it imposes on jail inmates. The closed environment of a detention facility renders it virtually impossible to comply with the current mandate for social distancing; even basic hygiene practices can be difficult to maintain. With how rapidly COVID-19 is spreading, and the impact it can have on jail populations, it makes getting released from jail a high priority. You need a bail bondsman to help arrange your bond as soon as possible.
Law enforcement throughout the state indicates that the number of business closures, and fewer people out and about, has resulted in a significant drop in certain types of crimes. The number of homicides is on par with last year's numbers so far, but shootings and some types of assaults are down when compared to this time last year, as are alcohol-related and distracted driving vehicular accidents. It would appear that the phrase "When activity declines, so does crime" seems to apply in this instance. However, even though crime statistics indicate that the stay-at-home order is reducing some crimes in Missouri, others, such as vehicle thefts and robberies, have increased. In addition, the situation has given rise to opportunities for fraud, internet scams and domestic violence crimes.
Subsequently, arrests are still occurring on a daily basis, and jails and detention facilities continue to swell in population. Overcrowded conditions significantly increase the risk of COVID-19 exposure among inmates. Of particular concern are elderly and sick prisoners with chronic illnesses such as heart disease, lung disease and diabetes, for example. This vastly over-represented inmate population is at the highest risk for complications from coronavirus.
Preventing exposure to COVID-19 is immensely more difficult for people who are arrested and detained or incarcerated. Being forced to appear in public spaces such as courts and supervision offices, or having limited mobility can drastically limit an inmate's ability to exercise the necessary precautions against exposure or to seek medical help. They are unable to take preventive measures, such as staying at least six feet away from someone who coughs or sneezes, avoid or limit physical contact, wash their hands regularly with soap and water, or prevent coming in contact with potentially exposed surfaces and objects. The longer someone is detained, the higher their risk for exposure.
In an effort to reduce overcrowding of jails and the risk of spreading the virus, some prosecutors in Liberty MO, Jackson County MO and other Missouri cities and counties are in favor of releasing people who have been arrested for non-violent or low-level crimes, rather than be jailed. Suspects arrested for serious felonies, however, would still be detained. This could be an effective solution for some detainees, but there are many still incarcerated who need the services of a bail bondsman in Liberty MO and elsewhere in Missouri to assist with obtaining their release.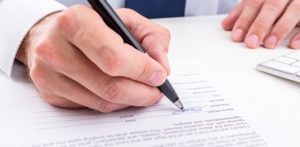 At Bratten Bail Bondsman, we understand that being incarcerated for any reason at any time can be unpleasant, but the coronavirus pandemic takes ordinary challenges that detainees are faced with to a higher level. In some situations, depending on the circumstances, some people are unable to post bail. A bail bondsman can help when you need to arrange a bond for release from jail in Liberty MO or other cities and counties that we serve.
A bail bondsman will assist you or your family by helping you obtain a surety bond or property bond to obtain your release, and further protect you from exposure to the virus. In order to protect our agents and our clients, we are handling everything over the phone and by email. 
Bratten Bail Bondsman 
816-415-4448
Email: brattenbailbonds@gmail.com
We accept all major credit cards!