Getting Bail Bonds In Kansas City MO During COVID-19 Social Isolation
Bratten Bail Bonds is still helping people in Kansas City MO with posting bail despite the COVID-19 social isolation restrictions. While fewer arrestees are being detained and the judicial system continues to debate early release of prisoners from detention centers, jails and correctional facilities across the state, bail bondsmen are still helping detainees and their families every day in Kansas City MO.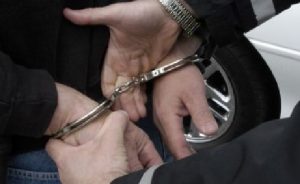 Typically, when you are arrested and detained pending charges and incarceration, in order to be released from jail you must wait for a bond hearing at which time a judge will set the amount of your bail. At this point, you will be given the opportunity to pay the full amount of the bond in cash, or if you can't afford it – which most people can't – you can contact a bail bondsman. Because the risk of exposure to the coronavirus is extremely high in a jail environment, it is imperative to obtain your release as soon as possible.
With a Surety Bond you will be required to pay a non-refundable fee of 10% of the total amount of your bail to the bond agency who acts as a guarantor to the court that you will show up in court for all of your hearings. In some cases, a co-signer or collateral may be required. A Property Bond is an option in which some type of real property, such as a home or land, is used as collateral to secure the bond. The court will place a lien on the property, which is subject to foreclosure if you fail to appear. 
Ordinarily, once arrangements for bail have been made, the bail bondsman would deliver the documentation to the facility in Kansas City MO where you are being held, and the process for release would begin. In many cases, the bail bonds agent will provide transportation from the jail to the destination of choice. However, in light of the adaptations in response to the COVID-19 pandemic, many bonding companies have implemented procedures that completely alter the way someone not only arranges for bail but how they get released and transported from the jail.
At Bratten Bail Bonds, we have adapted our process for assisting defendants and their families to posting bail in conjunction with guidelines and recommendations from the CDC. As a preventive measure, we are practicing social distancing and are limiting in-person contacts.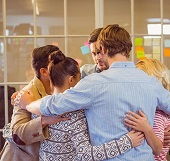 However, we are still providing bail bonds in Kansas City MO and all the areas we serve elsewhere in the state. In practical terms, this means that we are requesting that all communications be conducted either by phone or email. Once your bond has been secured, we will deliver the paperwork required to whatever facility you are being held at and the process for release will begin, which usually takes about an hour. After that, however, it is your responsibility to make arrangements for your own transportation home.
We are a respected, proudly Veteran owned bail bonds agency with offices in Liberty MO, serving all cities in Jackson County MO, and many others across the state of Missouri.
Bratten Bail Bonds 
(816) 415-4448
Email: brattenbailbonds@gmail.com
Useful links to stay up-to-date on COVID-19 developments.

 
Missouri Department of Corrections (

MODOC)