Importance of Finding a Trustworthy Bail Bondsman in Kansas City
A bail bondsman provides an important service to persons who have been detained pending a resolution of the charges against them. The state of Missouri does not want to keep someone who may be innocent behind bars until their matter has been decided in court. Correspondingly, the Jackson County judicial system wants to ensure defendants will attend court appearances when required. A bail bondsman helps in both regards by helping defendants gain their temporary freedom while ensuring they make their court dates.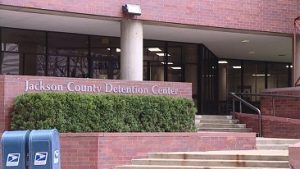 When someone has been taken into custody, they may feel intimidated and overwhelmed. The options for finding a bonds agent are many and knowing which one to choose can be confusing. When seeking a bail bondsman, you want to find someone you can trust, who can help you get out of jail as quickly as possible. But don't just call someone at random; take time to find the right bail bondsman. 
Look for a bail bondsman that has local connections. Make sure they are able to deliver quick results and take your situation seriously. Bratten Bail Bonds is heavily involved in Kansas City's business scene and has positive relationships within the legal community, making us a trusted local provider of bail bond services.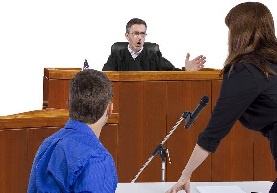 Seek a bail bondsman with a reputation for honesty and integrity. If you know someone who has worked with a bail bonds agency before and had a good experience, find out who they are and ask for a reference. Check online reviews, because reviews are about honest experiences. Only someone with direct experience with that particular agency will truly understand what it is like to work with them.
Posting bail is an unexpected expense that most people are not financially prepared for. Find a bail bondsman who offers several options for securing a bond. You want to make sure that the bail bondsman you choose offers flexible payment plans or accepts collateral. You also want someone who will charge a fair price, without any hidden fees or unwelcome surprises. Generally, a bail bond costs roughly 10 percent of the total bail amount. If you're quoted something more expensive than that, it may be a sign that the bond company is inexperienced or worse, disreputable. Likewise, for the same reason, don't choose the company just because they offer the cheapest rate.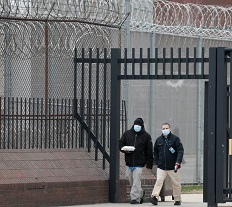 Find a bail bondsman who practices due diligence, answering calls and communicating with you or your family in a timely manner. Make sure the company you call seems forthcoming and helpful. Trust your instincts; if you don't like something you should find someone else.
You need someone who is ready to go to work on your behalf at whatever time of day or day you are taken into custody. It is the responsibility of a bail bondsman to make every effort to help secure their release when someone calls upon their services. You should find a bail bonds agency that offers 24/7 services.
Bratten Bail Bonds more than fits the description of being a trustworthy, dependable bail bondsman. We have a wide reach and around the clock availability. Our primary office is located in Liberty, Missouri, with available agents from North Kansas City to St Louis County. Let your first call be to Bratten Bail Bonds. One number – 816-415-4455 – reaches us at numerous locations throughout Missouri. Our bail bonds agents are experts in their field, are familiar with the Jackson County jail system, and can assist you in getting someone out of jail fast. We welcome the opportunity to help you secure your release, and are committed to providing the highest quality services possible to you and your family.
Bratten Bail Bonds Offers Surety Bonds, Property Bonds, and Payment Plans
All Major Credit Cards Accepted!