Missouri Bail Bonds Service Protects Your Right To Freedom
Missouri bail bonds laws are derived from a combination of constitutional law, statutory law, case law and procedural rules. However, with the cities and counties of Missouri, the application of such laws may vary.
Generally, when someone is arrested anywhere in the state, they will be booked into the local county jail, police station or another holding center. As part of the process, defendants are given the opportunity to post bail to obtain their release. Bail amounts are usually predetermined by the court based on the specific charges. Defendants can pay the total amount of their bail upfront – in cash, but due to its high cost, many people are unable to post a cash bond. Alternatively, the defendant, their friends or a family member can contact a Missouri bail bonds company to help them obtain a surety bond or property bond. A bondsman can protect your rights and explain your options.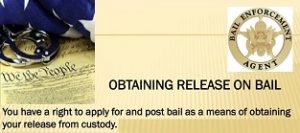 It's important that you know your rights when you've been detained by law enforcement. For example, you have the right to know why you have been arrested. You have the right to remain silent and cannot be punished for refusing to answer questions. And importantly, you also have the right to get out of jail while awaiting your court appearance. In most cases, your Missouri bail bonds agent will post your bond at the facility where you are being held and you will be released immediately.
With Missouri bail bonds, either you, a relative or some other 3rd party accepts accountability for the financial obligation or responsibility. This service is offered by a commercial bond agency, who will charge a percentage of the bail amount in exchange for your release from jail until your court date. The money paid to the bondsman is not returned regardless of the outcome of your court hearing. If you fail to appear in court, the bondsman may pursue you for compensation of the full bail amount of your bail. This also means that any collateral used to secure your bond is subject to forfeiture.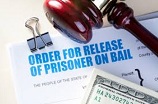 Bratten Bail Bonds provides Missouri bail bonds and works with law enforcement facilities and legal professionals. Our bail bonds services are fast, affordable and convenient. We are experienced and knowledgeable about the bail bonds process in many cities and counties throughout the state of Missouri.
If you or a loved one is in custody anywhere in the areas of the state that we serve, Bratten Bail Bonds has representatives just minutes away, so don't hesitate to contact us at (816) 415-4448 when you need our help. We will begin working with you or your family as quickly as we can to ensure that you or your loved one spends minimal time behind bars.