Missouri Bail Bonds Veteran Owned Trusted Reliable Service
Our Missouri bail bonds company located in Liberty MO serves the greater Kansas City area, and the surrounding communities of North Kansas City and Excelsior Springs. We are a proud, veteran-owned business with an established reputation as a trustworthy, honest and dependable Missouri bail bonds agency. In a business that is sometimes viewed as corrupt and fly-by-night, Bratten Bail Bonds is the exception.
Bratten Bail Bonds is founded on the core values that were a part of our military experience and it's what sets us apart from other Missouri bail bonds companies. We embrace the values of loyalty, duty, respect, and selfless service during the bail bonds process. Our Missouri bail bonds agency fosters an exemplary business model which has enabled us to excel, giving 100% of our effort to taking care of our clients, and investing in long term relationships with law enforcement and the courts. We have found this to be a valuable asset that enables us to better assist our clients.
The Missouri bail bonds process is relatively simple and straightforward in most cases. In order to secure your release from jail, you are permitted to contact a bonding agent. Most jails and holding centers will provide you with a list of bonding agents. However, you should be aware that not all Missouri bail bonds agencies are alike, so don't rush to call the first one you see on the list. When your livelihood is on the line, you need a bondsman who has all of the previously mentioned qualities when you need to post bail. If someone is rude, pushy or has a belligerent attitude, chances are they are not the best choice. On the other hand, if the Missouri bail bonds service has an established business with an office, behaves professionally and communicates respectfully, these are good indicators that the bondsman will provide the services that are in your best interests.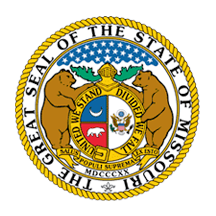 The amount of your bail depends on several factors, such as the particular crime involved, prior arrests and other specifics. At Bratten Bail Bonds, you will pay a percentage of the total amount of your bail as our fee, and we pledge money or property as bail to ensure you appear when required. The two main types of Missouri bail bonds we offer are surety bonds and property bonds. Once your bond is secured, you will be released and remain free while your case is ongoing.
At Bratten Bail Bonds, we are committed to setting an example for others, and to demonstrating unquestionable integrity and character in our behavior and interactions with our clients and other professionals. Bratten Bail Bonds provides respectful services for any bonding situation and will advise and guide both you and your family through the process.
Providing affordable surety bonds to individuals and families in need, we're available 24/7 – 365. We offer the solutions you need to get out of jail because we care about your freedom and your future. Make sure you choose Bratten Bail Bonds for your professional Missouri bail bonds services!
816-415-4448
Liberty MO – Kansas City MO – Excelsior Springs MO
We accept all major credit cards.