Missouri Bail Bonds Solutions for Early Release When You Are Arrested
Missouri bail bonds protect your rights when you have been arrested. At Bratten Bail Bonds, a Missouri bail bonds provider, we will consult with you and guide you through the entire process.
When you're arrested in Missouri, in most cases you will be taken by law enforcement to a local holding facility and booked into custody. In some cases, law enforcement may transport you to the county detention center. In any event, you will be offered the option of paying your bail in cash. While you will receive money back after the court hearings, it can take several months as your case plays out. Depending on the offense, many times the amount of bail is too high for the average person to be able to pay. 
If you are unable to pay your cash bail you will be given the opportunity to contact a Missouri bail bonds agent, who requires a small, non-refundable fee. The bondsman will meet directly with you, your family member, or a friend, to find the right solution for your circumstances. Once your bond is arranged, the Missouri bail bonds representative will travel to the jail and begin the process of obtaining your temporary release from custody. 
Surety Bonds – Property Bonds – Immigration Bonds – Installment Plans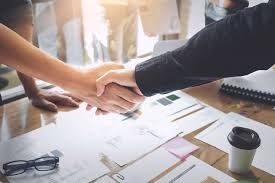 At Bratten Bail Bonds, depending on your circumstances and financial situation, we may be able to accept a percentage down or arrange for monthly installments, accept collateral or in some cases, simply use your signature as a guarantee. In all instances, your Missouri bail bonds agent will explain your financial options and obligations.
Bratten Bail Bonds has representatives near you, so when you need our help don't hesitate to call! We will immediately begin working with you to ensure that you or your loved one spends minimal time in jail. Our services are available to anyone who needs bail bonds in the state of Missouri in the specific areas that we serve, including Kansas City and surrounding communities, as well as St Louis County and other cities throughout the state.
One number 816-415-4448 reaches all Bratten Bail Bonds representatives! 
Call any time, or reach out to us by email at brattenbailbonds@gmail.com