Missouri Bail Bonds Fast Reliable Bondsman Services
Missouri bail bonds is a service that meets the needs of individuals who have been arrested and taken into custody which allows them to obtain a temporary release from detention. Getting arrested can be a very stressful time for both the detainee and their families. They are faced with being arrested, going to court and coming up with an unexpected amount of money to pay for a bail bond which most people don't have.
When arrested in Missouri, you will be transported by law enforcement to a jail or a detention center in the locality of your arrest and held until your court appearance to face the charges against you. A bail amount will be set and you will have the opportunity to post bail and get released. If you cannot pay the amount of bail, you can contact a Missouri bail bonds agent who, for a minimal, non-refundable fee, can arrange your bail bond and begin the process of obtaining your temporary release while you await your court date.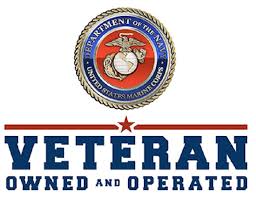 Bratten Bail Bonds is a trustworthy, reputable Missouri bail bonds agency that provides high-quality, reliable Missouri bail bonds. Our knowledge and experience enable us to better serve many individuals and families in the cities and counties of Missouri that we serve.
To see what some of our satisfied clients have to say, here is an example of some of the reviews we have received.
"

The agent that helped us out was able to answer all the questions we had. So grateful to have found them. They provided us with a payment plan since we didn't have all that money upfront. Thanks for treating us like real people, we really appreciate everything."

"

I spread the news every chance I get about how awesome Bratten Bail Bonds is. He is absolutely hands down the coolest."

"He is the only bondsman you will ever need, no one is gonna do you better. He is the fairest, fastest, and most knowledgeable."

"Shawn has a heart, he will help you through the entire thing if you need. I can't assure you enough. This is where it's at!!"

"

Great guys, very fast and reliable. Great rates and payment plan!"

"

I will recommend them to anybody that needs to be bonded!! I thank them from the bottom of my heart!!"

"Excellent response time. Found agent to be empathetic, kind and the fee was far less than
competitors."
"

Very fast service. He's there to help and very reasonable prices!"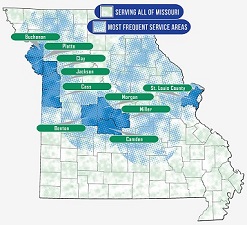 Bratten Bail Bonds is available 24/7/365 to help you or your family to find a fast, affordable solution to get you out of jail. In many cases, we can guarantee your bond with a low down payment and monthly installments or provide a bond without collateral. As a veteran-owned Missouri bail bonds agency, we conduct business with honor and integrity and work hard to build our relationship with the people involved in the justice system. We make it our top priority to do everything within our power to get you or your loved one out of jail as quickly and as hassle-free as possible.
Bratten Bail Bonds 
816-415-4448
Email: brattenbailbonds@gmail.com