Experienced Missouri Bail Bonds Services
Missouri bail bonds are available in many cities and counties throughout the region from Bratten Bail Bonds agency, a trustworthy, reputable bonds agency located in Liberty, Missouri. Missouri bail bonds differ from city to city and case by case, but what they all have in common is they require a skilled bondsman to help when you have been arrested. Bratten Bail Bonds can offer you reliable advice and support based on our many years of experience working in the industry.
When arrested in Missouri, you'll be transported by law enforcement to a jail or a detention center in the locality of your arrest for holding. Bail will be set and you will have the opportunity to contact a Missouri bail bonds agent. When you call a Bratten Bail Bondsman, we can meet you where you are and will immediately begin the process to secure your release while you await further developments from home. 
We have the ability to deal with the courts and jails 24 hours a day, 7 days a week. It is our firm belief that everyone who is being detained in Jackson County, Missouri – including Kansas City, Grandview, Lee's Summit, and Raytown – has a right to remain free while awaiting trial unless a judge says otherwise.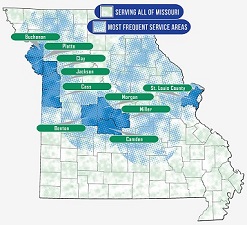 We understand that every situation is different, and we strive to meet our clients' needs to the fullest. The need for bail money is usually an unexpected expense that many people are unprepared for. Although a cash bond is an option, most people don't have that kind of money on hand, and it's easy to get overwhelmed and frustrated. However, at Bratten Bail Bonds, based on your particular circumstances, we can help you or your family to find a fast, affordable solution. In many cases, we can guarantee your bond with a low down payment and monthly installments or provide a bond without collateral.
We have been providing high-quality, reliable Missouri bail bonds services to families for years, and have built respectable relationships with area law enforcement agencies and the legal community in Jackson County and other counties that we provide Missouri bail bonds services to. Our knowledge and experience about bail bonds procedures and our reputation working with legal professionals enable us to better serve you and your family in getting you out of jail in Cass County, Clay County, and Platte County.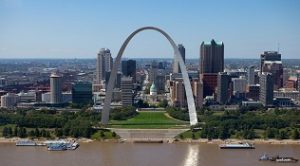 Further, as a licensed Missouri bail bonds company, we have bail bondsmen only a few minutes away that can provide the assistance you need in Baldwin, Chesterfield, Clayton, Creve Coeur, Des Peres, Eureka, Fenton, Ferguson, Florissant, Hazelwood, Maryland Heights, Webster Groves, Wildwood and all other cities within the Saint Louis County limits.
Bratten Bail Bonds provides Missouri Bail Bonds in Jackson County, Buchanan County, Miller County, Morgan County, Saint Louis County and more. We guarantee: 
Confidential, Discreet and Licensed Bail Bondsman

24/7 Prompt and Courteous Service

Local, State and Federal Bonds – Any Size

Bond and Warrant Information

Free Mobile Service by Appointment

Agents throughout Missouri Ensure Quick Release
Find out your options and let's get you or your loved one out of jail! Call Bratten Bail Bonds – (816) 415-4448. Here at Bratten Bail Bonds, as a veteran-owned business conducted with honor and integrity we work hard to build our relationship with the people involved in the justice system.  We make it our top priority to do everything within our power to get you or your loved one out of jail as quickly and as hassle-free as possible.