Bail Bonds Kansas City MO Meeting The Needs Of Protesters
Bail bonds Kansas City MO is focused on providing Missouri bail bonds for protesters who are getting arrested on a daily basis. In addition to restrictions related to COVID-19, protest-related arrests have increased the demand for bail bonds for hundreds of people across the state. As protests continue around Missouri and the nation, we are committed to ensuring the freedom of people who are arrested in Kansas City, Liberty, Ferguson and numerous other cities that we serve.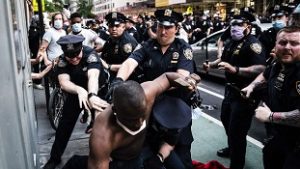 Over the past few weeks, thousands of people have flooded the streets in protests against current events, and the risk of arrest has increased as cities set curfews and deploy additional law enforcement to control the protesters. 
In Kansas City, officials have voted to drop misdemeanor charges against non-violent protesters, but numerous other people have been arrested and taken into custody. The surge in arrests has been pivotal for bail bonds Kansas City MO as we prioritize the release of detainees within our Missouri bail bonds service area.
Once someone is arrested, a local judge sets the bail amount, which can easily cost thousands of dollars, depending on the circumstances of the arrest. Bail must be paid before a defendant can be released from detention to await trial. The purpose of posting a bail bond is to provide an incentive for a defendant to appear in court. The money for the Missouri bail bonds is then returned upon their court date. However, very few people are able to pay their cash bail, and many people who cannot afford cash bail wait for months or even years behind bars without a conviction.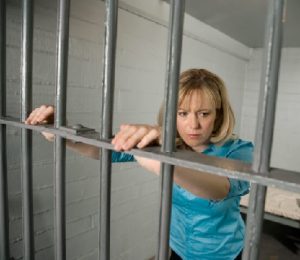 At Bratten Bail Bonds, we understand that being incarcerated for any reason at any time can be unpleasant, but the current situation takes ordinary challenges of being detained to a higher level. Rather than having to sit in a jail cell and endure the risk of harm and violence of being incarcerated, bail bonds Kansas City MO provides a viable alternative to detainees and their families by arranging a bond for your release from jail in Jackson County and many other cities and counties in the areas of Missouri that we serve.
Wherever you are being held, a Bratten bail bondsman will assist you or your family by helping you obtain a surety bond or property bond to obtain your release, and further protect you from the risks of being in jail. While every situation is different, we strive to meet our clients' needs to the fullest. Based on your particular circumstances, we can help you or your family to find a fast, affordable solution. In many cases, we can guarantee your bond with a low down payment and monthly installments or provide a bond without collateral.
For help getting you or your loved one out of jail, call a bail bonds Kansas City MO bondsman at your earliest convenience and we'll do our best to get you home.
Bratten Bail Bonds
(816) 415-4448
Missouri Bail Bondsman