Bratten Bail Bonds Is Meeting The Challenges Of COVID-19 In Kansas City
Bratten Bail Bonds is closed – but we're open. In compliance with the CDC and local government's guidelines for social distancing due to the COVID-19 pandemic, we have adapted our process for assisting defendants and their families in posting bail. As a preventive measure, we are limiting in-person contacts and are conducting business primarily by phone and email. In some ways, the pandemic has been a mixed blessing.
In an attempt to reduce the density of inmates and curb the spread of the coronavirus, Missouri's correctional facilities are releasing many non-violent offenders. In addition, there are fewer people being arrested because there are fewer people on the streets.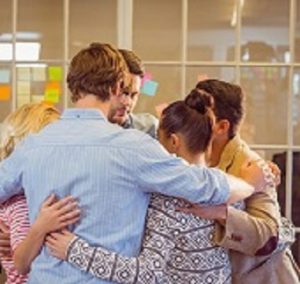 However, police are still apprehending offenders on a daily basis, and the calls for bail bonds are still coming in. Subsequently, Bratten Bail Bonds, a Veteran owned company, will continue to assist incarcerated men and women throughout the metro and the Missouri communities we serve who need help posting bail. You won't find a more committed bonds agency than Bratten Bail Bonds. We can tell you all day long how great we are but you don't have to take our word for it.
Many people have taken the time to leave reviews about their experience with us on Facebook, Google and Yelp. This tells us that we're doing something right, and it tells you – prospective clients – that you'll get the highest quality service anywhere. Here are some examples:
"

Very fast service. He's there to help and very reasonable prices!"

"I highly recommend working with Bratten Bail Bonds for your bail bond needs. I was in a very stressful situation trying to bail out a family member and I called most of the large bail bonds offices in the Kansas City area. Bratten was by far the most professional, efficient, and understanding bail agent I spoke with, so I chose to work with them instead of the competitors"

"

Excellent response time. Found agent to be empathetic, kind and the fee was far less than competitors."

"Bratten Bail Bonds is perfect with all you will need should you or a loved one need help."
At Bratten Bail Bonds, we help people get released from jail as they wait for their case to conclude. We'll be there for you or your family members any time, day or night by providing the money to quickly help get you released from jail to await your upcoming court date at home.
As military veterans, our business is conducted with honor and integrity and we work hard to build our relationship with the people involved in the justice system. Don't hesitate to give us a call if you need our help!
Bratten Bail Bonds
(816) 415-4448
Email: brattenbailbonds@gmail.com