Bratten Bail Bonds for Out-of-Town Traffic Violations
Bratten Bail Bonds knows that being arrested is not a pleasant experience; however, if you are out of town and get arrested for a traffic violation while driving through Independence or Raytown, rest assured, our 24-hour bail bonds services are just a phone call away. For most people, getting stopped for a DWI or DUI can be unnerving, even in the best of circumstances. However, if you are away from your normal support area, it can be far more challenging. If you or someone you love is arrested in Jackson County, Missouri, the important thing to do is stay calm and get help from Bratten Bail Bonds.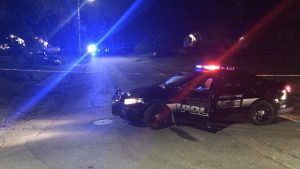 Once you are arrested, the quickest way to get released when your family or support groups are not close enough to help. The Jackson County courts will expect bail to be posted before your release is secured, depending on your particular situation, but especially if you're in a bad condition. In most cases, you'll be given the opportunity to call a bail bonds agency to help with a bond, which is to ensure you will return to court to handle your case, once released.
Regardless of where your home is located, you must appear at every court hearing in Jackson County. If you ignore your bail limitations and leave the Independence or Raytown area without showing up at your hearing, a court order will be issued by the judge. In such situations, if you use the services of an attorney who has experience in the Independence or Raytown jurisdiction, and your attorney may be able to attend the required court meeting, which will greatly simplify the entire process. However, your physical presence is usually required at each trial date.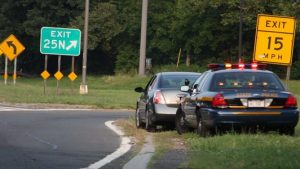 While you may be tempted to have a bail bondsman post your bond, and then return home to avoid further problems, this is one of the biggest mistakes you could make when dealing with criminal offenses in the Kansas City area. Because law enforcement in every state works closely together, your charges are not going to be dropped if you leave the area.
Advanced modern technology ensures that your own state or region will receive a request from the Jackson County, Missouri court to arrest and send you back to this jurisdiction and the charges against you will be far worse than when you started. You will also face additional fees, making the experience very expensive. The worst thing you can do is just leave and hope it all goes away. 
When you call Bratten Bail Bonds, it won't be a challenge to get resources to cover your bail costs, even if you're from out of town. An experienced bail bondsman is always ready to help you and issue a bond at any time. With available payment options a bondsman available 24/7, Bratten Bail Bonds in Kansas City, Independence, Raytown and other Jackson County cities, is standing ready to help when you need advice and support to meet unexpected guarantees.
One number reaches all Bratten Bail Bonds representatives!
816) 415-4448. Call any time, or reach out to us by email at brattenbailbonds@gmail.com