Bratten Bail Bondsmen Kansas City: Committed To You!
Not all bail bondsmen are the same. The bail bondsmen at Bratten in Kansas City exemplify what customer service is all about, and that's what sets us apart from the rest. We are a well respected business with nearly 20 years experience in cities and counties throughout Missouri, so it's safe to say that we know a thing or two about the industry.
Unfortunately, many bail bondsmen are aloof and seemingly uncaring about their clients, leaving many defendants and their families at the mercy of a bail bonds service. Over the years, we have heard countless stories of people taken into custody and placed in jail, with no idea of what to do next. But that isn't the case with us. Bratten bail bondsmen understand how difficult it can be to bail a loved one out of jail, and that's why we go the extra mile to ensure each person's experience with us is smooth and hassle-free.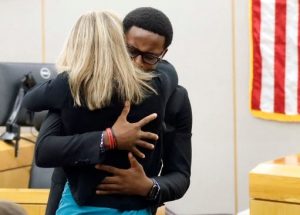 Our bail bondsmen are committed to making an often traumatic experience less frightening and stressful for our customers. We firmly believe in the rights of every detainee to get out of jail until a judge or jury determines their guilt or innocence. So when one of our compassionate, respectful bail bondsmen walk you through the bonds process, you can feel comfortable turning to us.
Bratten Bail Bonds is proud to be a United States military veteran-owned business. It's our military experience and the values we've learned that enables our bail bondsmen to operate with honor and integrity in all that we do. Many law enforcement personnel that we interact with on a daily basis are also former military, and we have cultivated a level of camaraderie and respect that is unmatched anywhere. In fact, it's our reputation as professional and involved bail bondsmen, and our relationship with law enforcement in Jackson County, Cass County, Platte County, Kansas City, Liberty, Grandview, Independence, Saint Louis County and the Lake of the Ozarks, that make us one of the best choices for someone needing bail bonds services.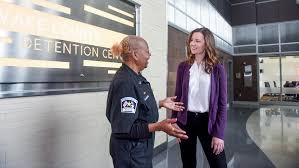 Further, our experience, reputation and professional relationships help our bail bondsmen to stay connected to each client's case. Working with jail personnel, sheriff's deputies, municipal policemen and legal professionals have enabled our bonds agents to better serve clients throughout Missouri.
No matter where you are arrested, a Bratten Bail Bondsmen is available to come to your assistance 24 hours a day, 7 days a week, 365 days per year.
Bratten Bail Bonds is second to none. We offer expert advice and provide solutions to resolve our clients' needs. We understand how in some circumstances, people are unable to post their bond; that's why when you need to arrange a bond Bratten is ready to assist you or your family by helping you obtain a surety bond or property bond.
Many Locations – One Phone Number – Call 816-415-4448!
Bratten Bail Bonds
Email: brattenbailbonds@gmail.com